Conceptually, the project has been divided into phases to provide smaller benchmarks for fundraising. This will allow for flexibility in the construction of the new campus with the ability to adapt its scope to match funds raised. The more we raise, the more we can build.
The land for the project has been secured. Seven acres of land located off of Highway 110 on the North side of Tyler has been generously donated to the cause. It is in a safer neighborhood surrounded by the homes of Catholic families. 
PHASE 1: Initial Church
5,200 sq ft 


The initial phase of the church seats 300 people, counting 20" per person. By comparison, our current church seats ~100 people using the same calculation. 


The back wall of the sanctuary is temporary, allowing for continued use of the church during construction of the expansion, minimizing interruption. 
Two confessionals. 
Benches/pews with seating in the Narthex for nursing mothers. 
Choir loft. 

From the beginning, the aim of the building committee has been to design and develop a church that addresses our current needs while remaining affordable within the means of our community without compromising on traditional elements and beautiful design. Studio io, a 
Catholic architectural design firm with experience in traditional design, has been valuable in allowing us to fulfill all three goals.
Pray with us
Please join us in praying the St. Joseph Novena daily until the parish is moved into the new building.
Our intention prayer: "Obtain for us, O foster father of the Redeemer, our intentions of a new church building for our parish."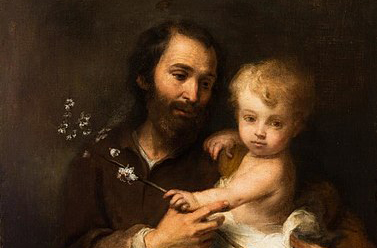 More Information